A while back I wrote a post about coffee, and our options for coffee while camping. I said that I'd never tried the pour-over method.
On a recent trip to REI (I swear, that place has become my new Home Depot) I showed Michael the GSI version: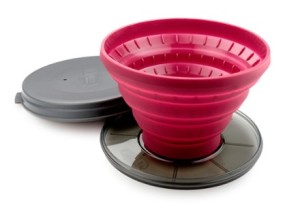 He saw the price ($12.95) and said "why not?" So we added this bad boy to our coffee arsenal.
The GSI takes up a fraction of the space required by the French Press. But how did it work?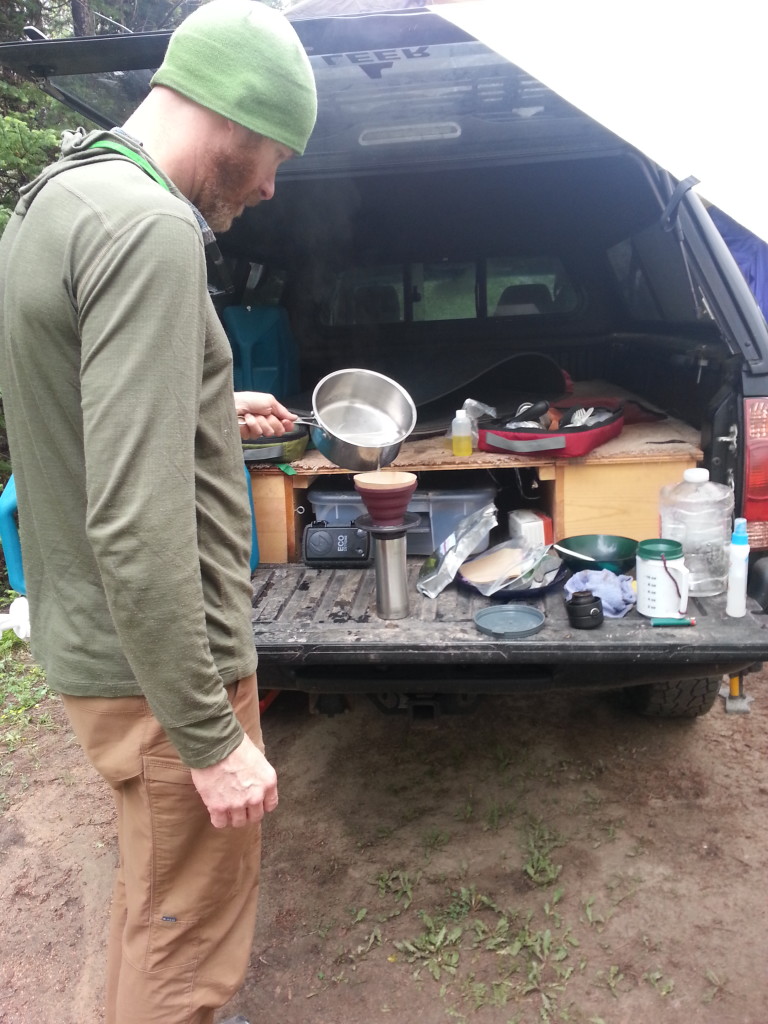 I am happy to say it worked like a champ. I'm not completely sure, but I believe we used less grounds than with the French Press, too. I think we have a winner!
One last note. On some other trip to REI (this one was to the Denver Flagship store) we found a screaming deal on a portable speaker. In the photo below, it's to the left of the coffee.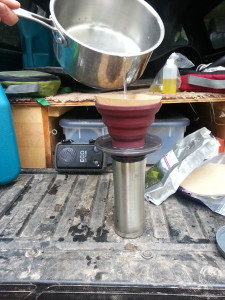 The ECOXGEAR EcoExtreme is a portable, waterproof speaker. Now, I don't think these are all that expensive to begin with, but we found ours for just $20. Again – we said, why not? If it really sucked we knew we could return it.
And maybe it's not that great. I mean, I'm a musician but not a speaker expert. But I have to say I've been pretty impressed with this little speaker. I think it sounds great! We hook our iPod up to it, although we could also stream Pandora if we were in range. (We had zero cell phone reception on this trip.)
The EcoExtreme really is waterproof – we left it out in the rain while we got the chairs, blankets, tea, and reading material together under the tarp. Supposedly the batteries last for 30 hours, but I'll have to get back to you on that.
Overall – on both the coffee and music fronts – I'd say a win for Team Drazsnzak!