We came up to Bozeman via West Yellowstone and Big Sky. A beautiful drive, and I was excited to see a new city in Montana. We have friends here, Brian and Sarah.
Brian owns a bike/ski shop in Bozeman called the Gear Wizard, and they've lived in Bozeman for years now. We set up the truck in their driveway (and got more than a few questions from the neighbors) and spent the weekend with them.
Brian took us for a super-cool mountain bike ride, although it was also super difficult (for me, anyway). The Stone Creek Trail sits west of Bozeman and gain 2,300 feet in elevation in the first six miles. If you follow us in Instagram you saw the picture Michael put up. Brian kept giving me words of encouragement – that the climbing was almost done, that it gets less steep after this, etc – all lies. That trail was hard! But I made it to the turnaround point and thoroughly enjoyed the downhill.
Brian and Sarah were so generous with their hospitality! It was wonderful to take a shower or two, and do laundry, and clean out the truck a little. Sarah took an afternoon and gave us the tour of downtown Bozeman. What a great town! Even in my journal I wrote, "I like it here."
On Monday, we hit up a local CrossFit box for a workout – Coldsmoke Crossfit. We called the owner to make sure a drop-in was okay. He said it was, and that he'd let the coach know we were coming.
This was a beautiful gym. Huge! With equipment enough for everyone. But the coach (I can't remember her name) had no idea we were coming. There were a couple of other new people in the class (one said he was completely new to CrossFit), yet the coach made no introductions or anything. It was strange.
The kicker for me was when we went for the skill: back squats. 5×5 @ 60% 1RM. In English, this means 5 sets of 5 reps at 60% of your 1 rep max. I happen to remember my 1 rep max, which is 150lbs. Anyway – the coach did not demo the move, which to me is amazingly bad. When I first started CrossFit, I wasn't allowed to squat heavy until I had the technique perfected. I remember complaining about it! But form is so important when you're lifting heavy. So I found it hard to swallow that this coach didn't say a word about it. In fact, what she said to me was that all the weights in this gym were in kilos only, not pounds, and that she couldn't convert. So she suggested I just lift what I was comfortable with.
Needless to say, I was not impressed. If we were going to spend more time in Bozeman I'd give the gym another chance – with a different coach. I'll chalk this one up to a learning experience.
I miss my old gym.
But – eventually we did head out of town. We have friends in Missoula, and they told us that they had tickets to this special concert at the north entrance to Yellowstone that was happening on Thursday, the 25th. So we had a couple days to kill, but apparently this concert was a big deal and we wanted to go. Brian recommended we head east towards Red Lodge, then go over Beartooth Pass and get into the park from the Northeast entrance.
Hence, our campsite just outside of Red Lodge: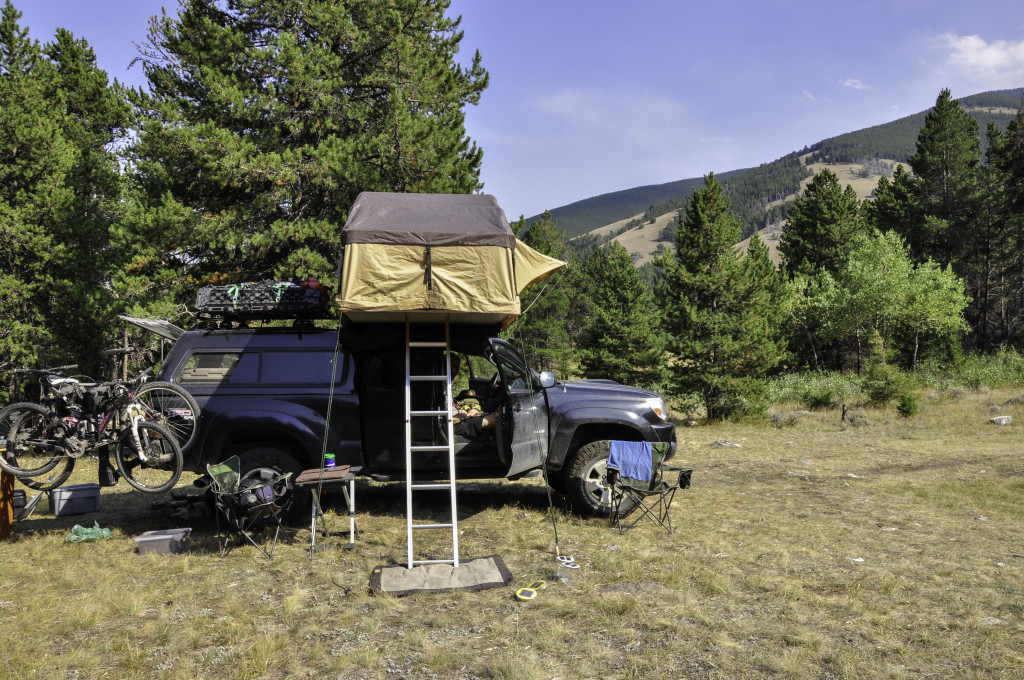 It was a great site – not even remotely level, but we made it work. We relaxed a bit while I worked on the Yellowstone photos. The next day we checked out Red Lodge (which is an awesome little town!) before heading over towards Beartooth Pass.
I think we owe Brian some coffee for sending us this way. Because Beartooth Pass is amazing.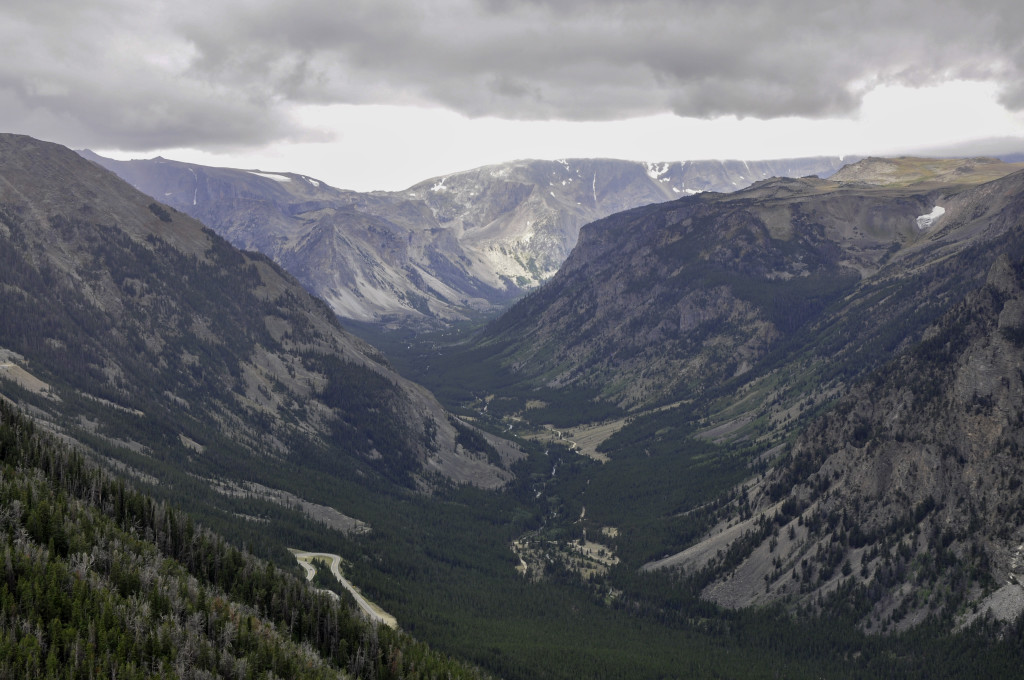 This isn't even the top. But with the weather moving in, the view got more interesting…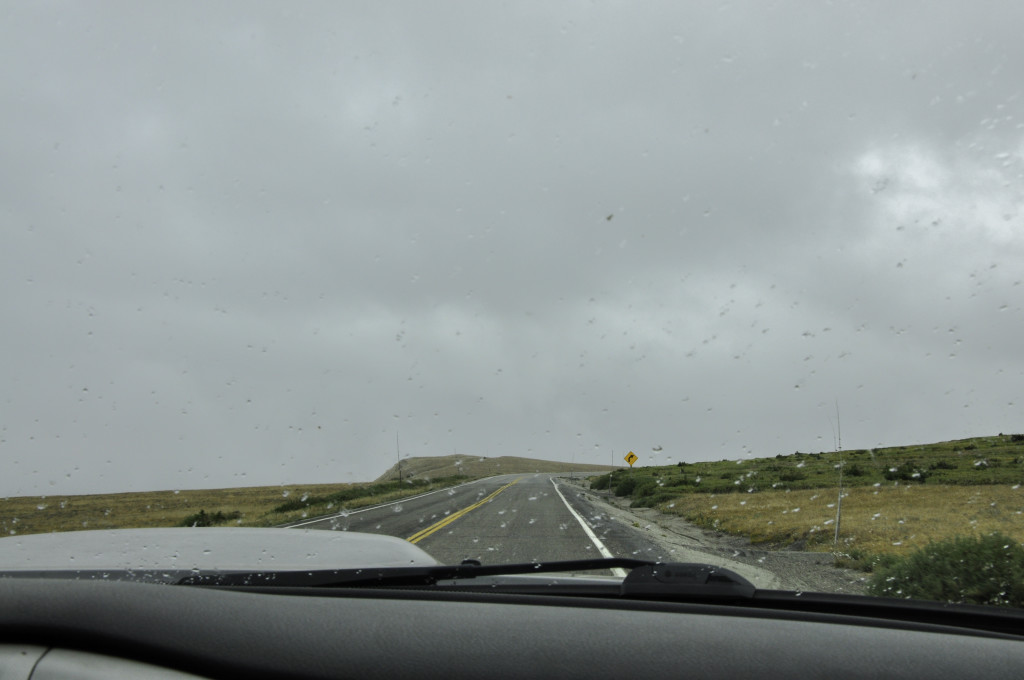 We passed this along the way, and had to stop to check it out.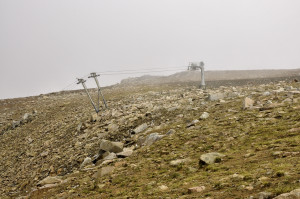 I have no idea when this lift was active, or who used it. But we saw the bottom, and it was pretty awesome too.
This was pretty close to the top, and now the weather was definitely closing in.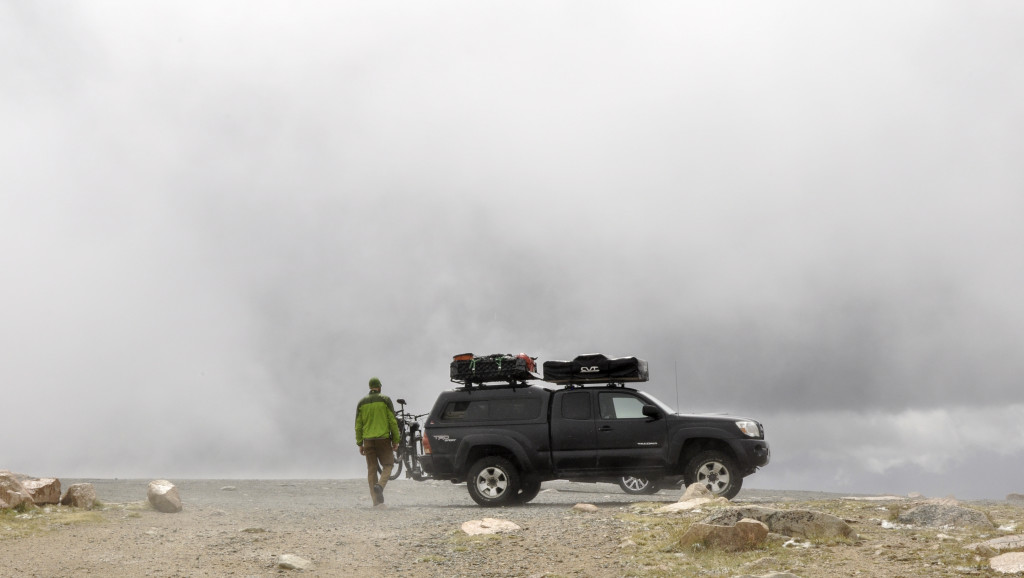 After this point, visibility looked a lot like this: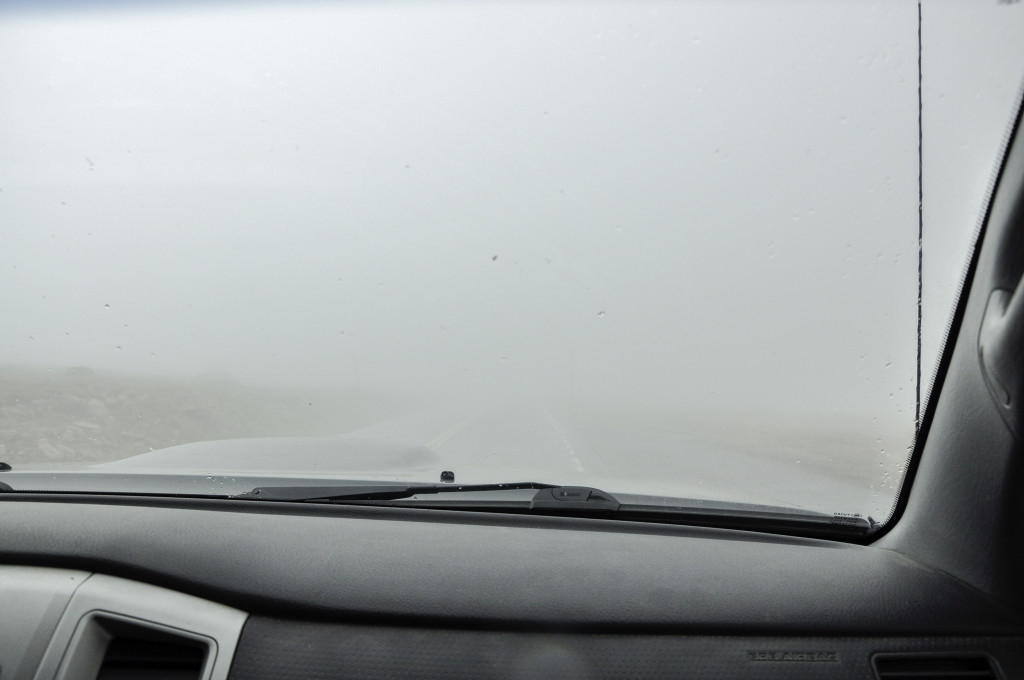 Eventually we made it down though, and set up camp just outside of Cooke City. We knew we were in for a chilly night – I saw snow on the not-so-far-away peaks.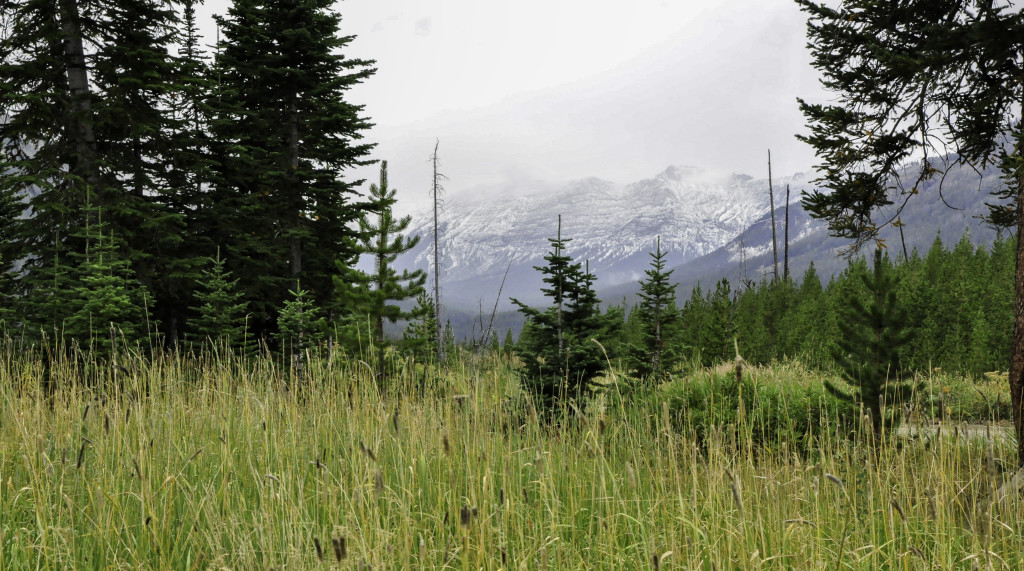 So we set up the annex for the night. We cooked dinner in there (with one of the doors open for ventilation). That wonderful annex kept us out of the wind and so after dinner we set up our chairs and watched a movie in there before bed.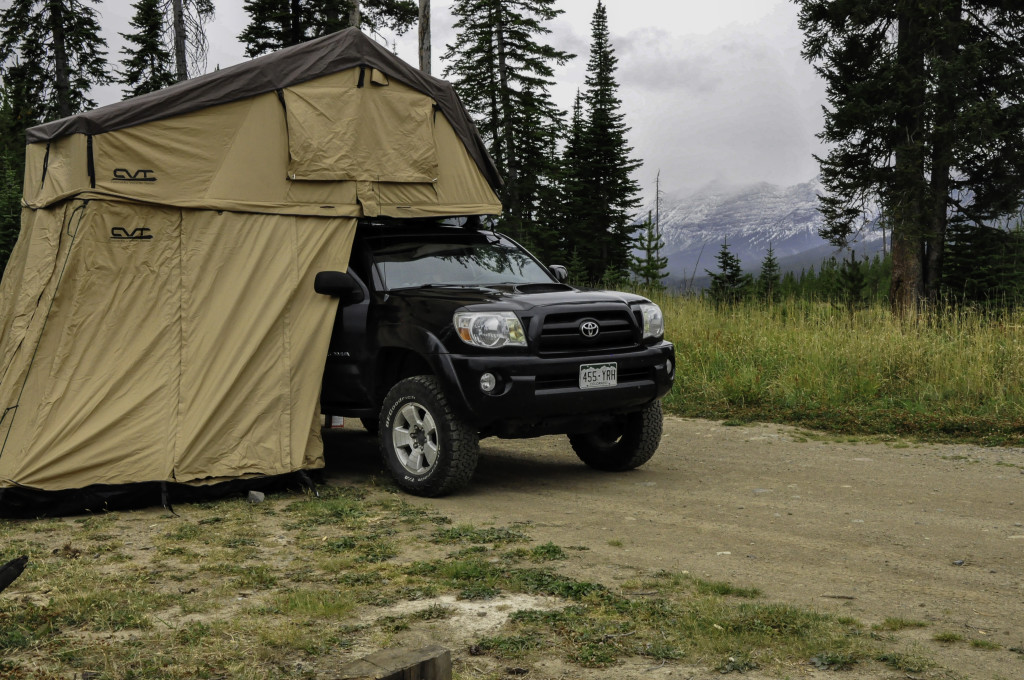 At this point, however, I was absolutely cursing my decision to leave my down booties in the storage unit back in Colorado. All I have are wool socks with my Chacos, and my feet were cold. It kills me that I might have to buy another pair of down booties, but I can't handle cold feet… Good thing we'll get to spend some time indoors for the next couple weeks.
Next post: what it was really like at "An Evening at the Arch: Yellowstone Celebrates the National Park Service Centennial," plus… Missoula!