Our trip ended up taking a pretty unexpected turn. But I have so much to be thankful for – like being able to spend Thanksgiving with family in Fayetteville.
Michael and I got started on the prep work on Tuesday. Michael prepared a nice brine, and then we prepared the bird. Here are the tools we used to prepare the turkey: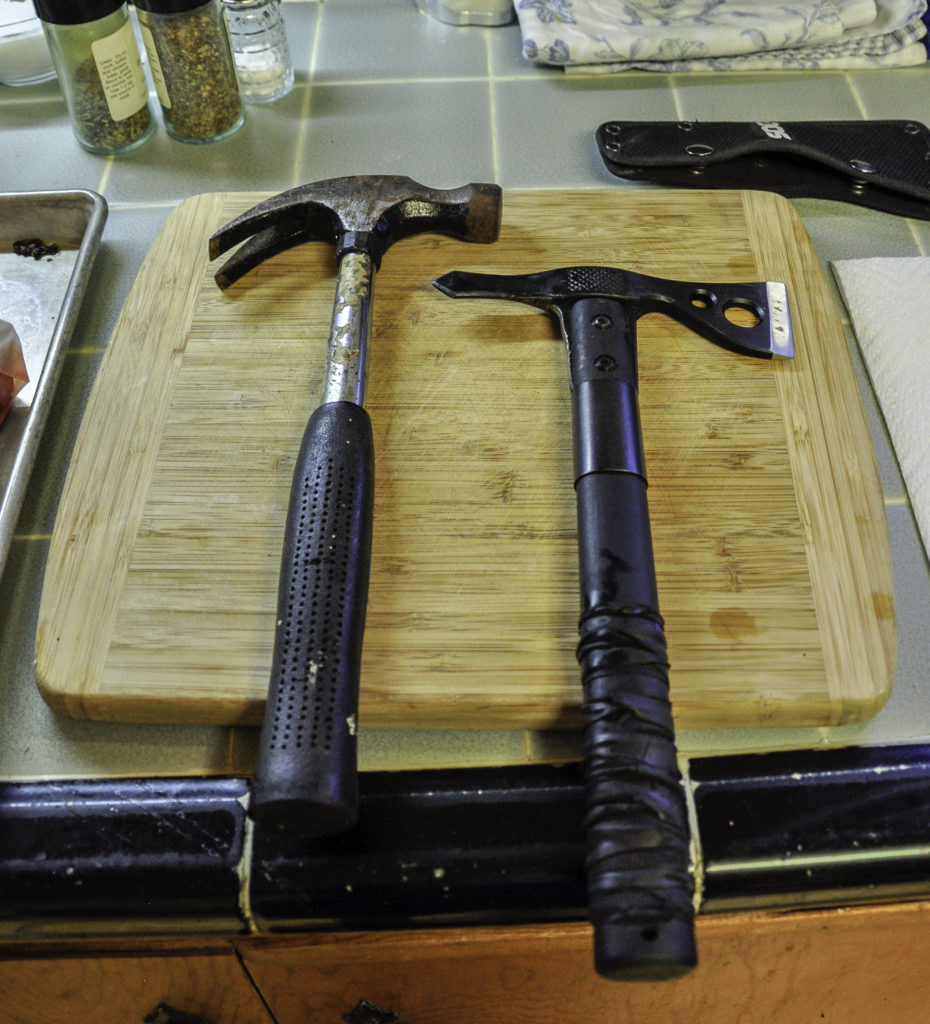 Yep, that's a hammer and a hatchet. A tactical hatchet, actually. We used them to remove the backbone form the turkey.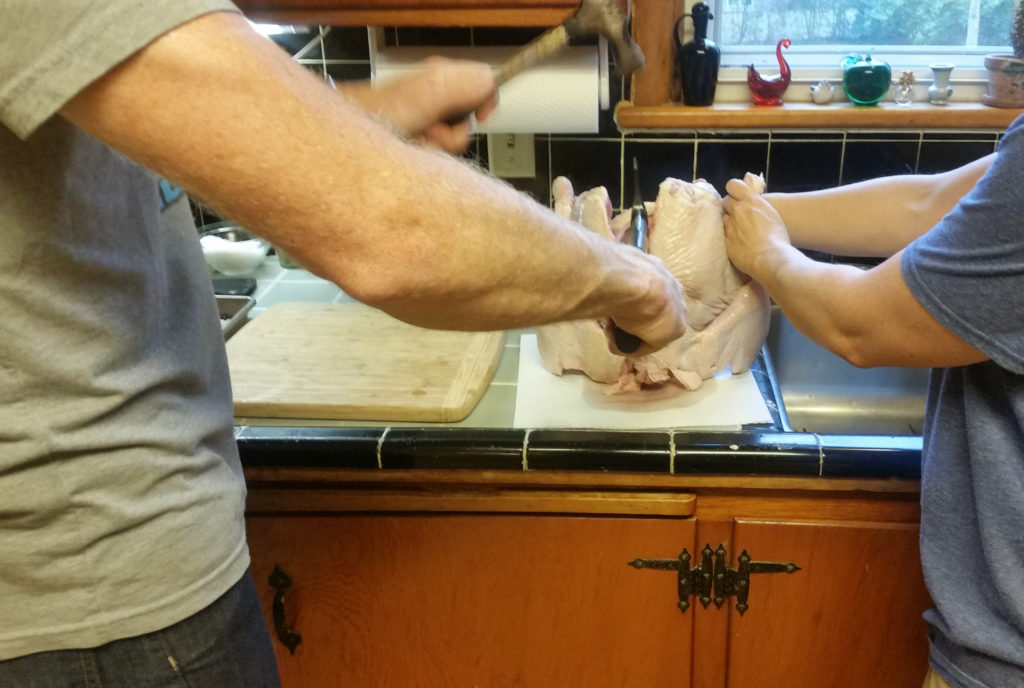 And when I say "we," it means that yes, I took a turn with the hatchet as well.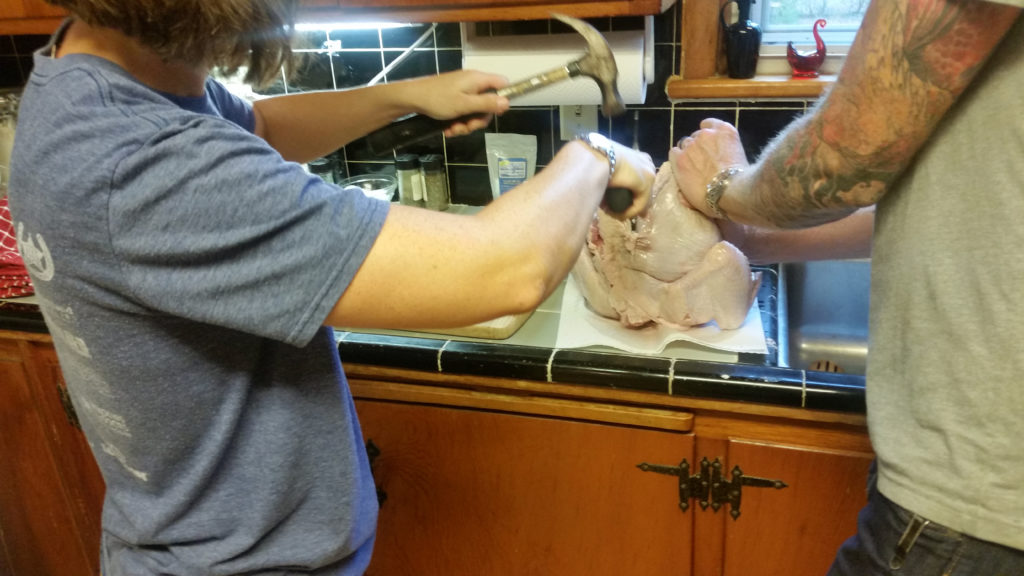 Removing the backbone is the first step in spatchcocking a turkey, a method Michael used when he was a professional chef. From what I've read this method cooks the bird more evenly – so that all parts arrive at that magic number of 165 degrees (internal temperature) at the same time. The result is a more juicy bird.
The only downside, I suppose, it that this method does deny you that "Normal Rockwell" moment, you know, where you present the whole bird to the whole table. Whatever. Personally I'd rather have a wonderfully tasting bird than a good looking one.
My mother in law, Beth, has a gigantic slow cooker that our bird fit into nicely. Quite the change for us – the last time Michael and I did Thanksgiving together, we had to brine the bird in a cooler.
Once the bird was in the brine and the whole thing was in the fridge we headed out to Terra Studios. Terra is an artisan community with a gallery featuring the work of about 100 artists. There's also an outdoor park, studios, and classrooms. At the risk of sounding silly, this place is kinda magical. After checking out the gallery (and being very thankful that we technically live in a tiny tiny house on wheels and therefore have no room to buy any of the wonderful things there), we went outside to the park.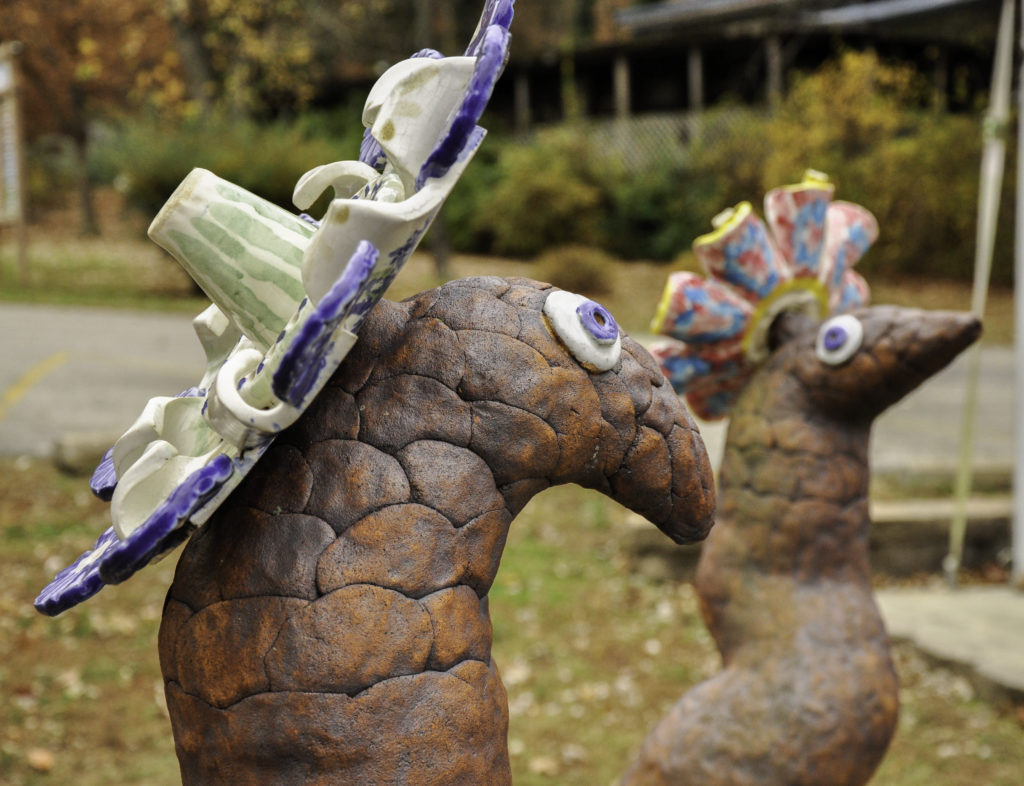 Gnomes, trolls, and creatures are everywhere at Terra.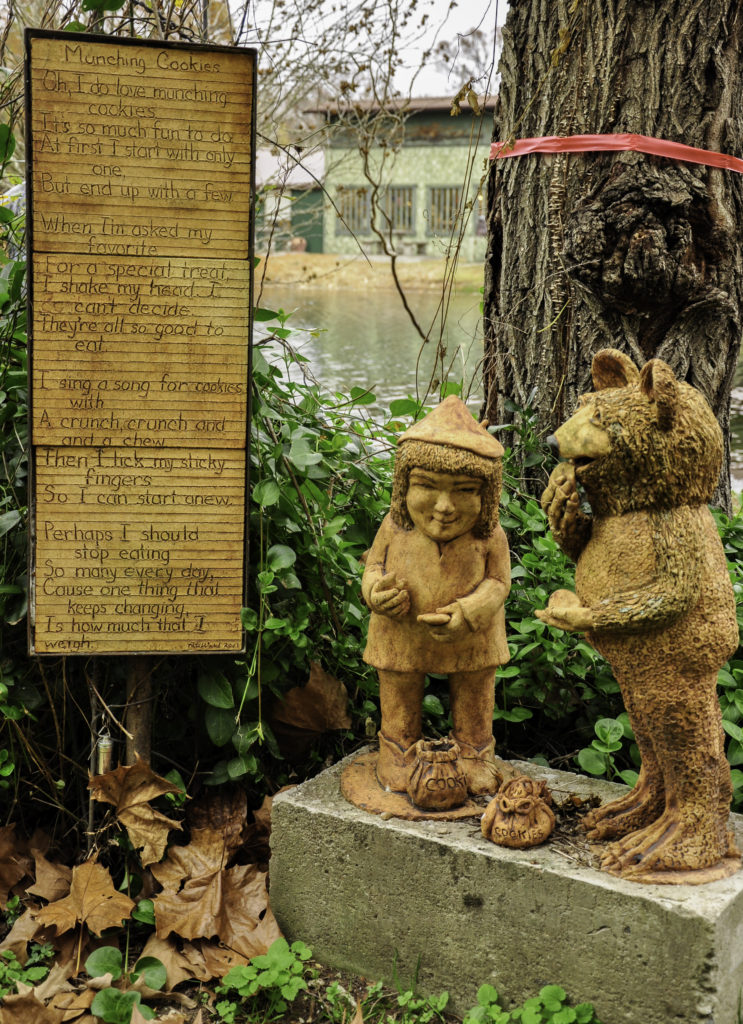 There was even a chicken driving a truck.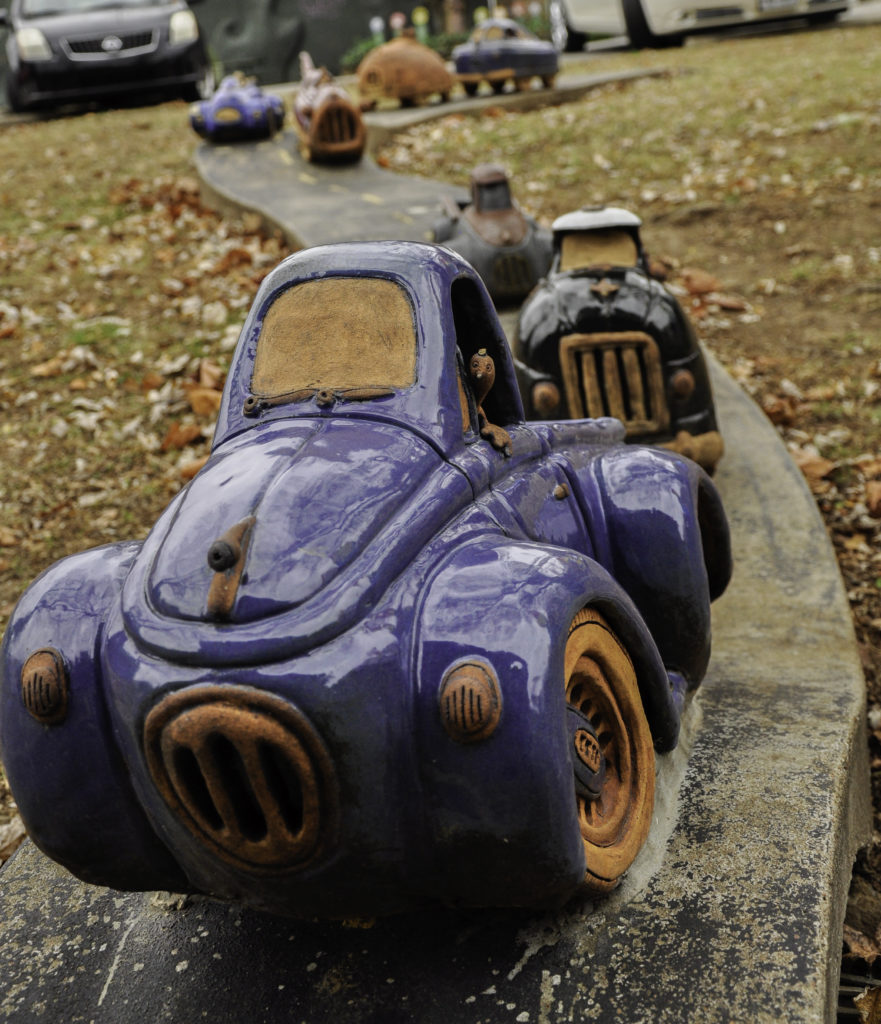 Wait, you don't see the chicken?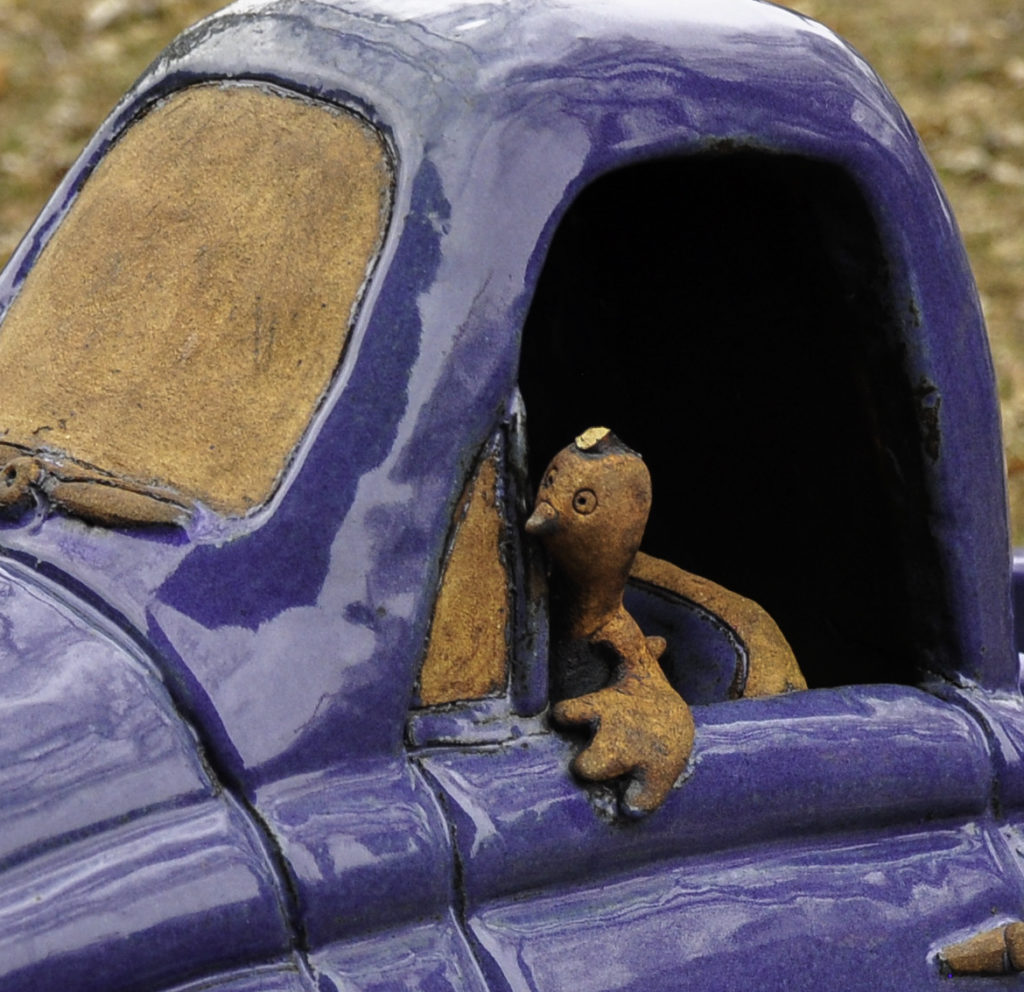 The best part is that Terra Studios is all of 30-minutes from Fayetteville. I can go back anytime.
Happy Thanksgiving, everyone!