Kathy and Michael Drazsnzak created this website so that our friends and family can follow our adventures.
We've started with a 2007 Toyota Tacoma and a Leer topper: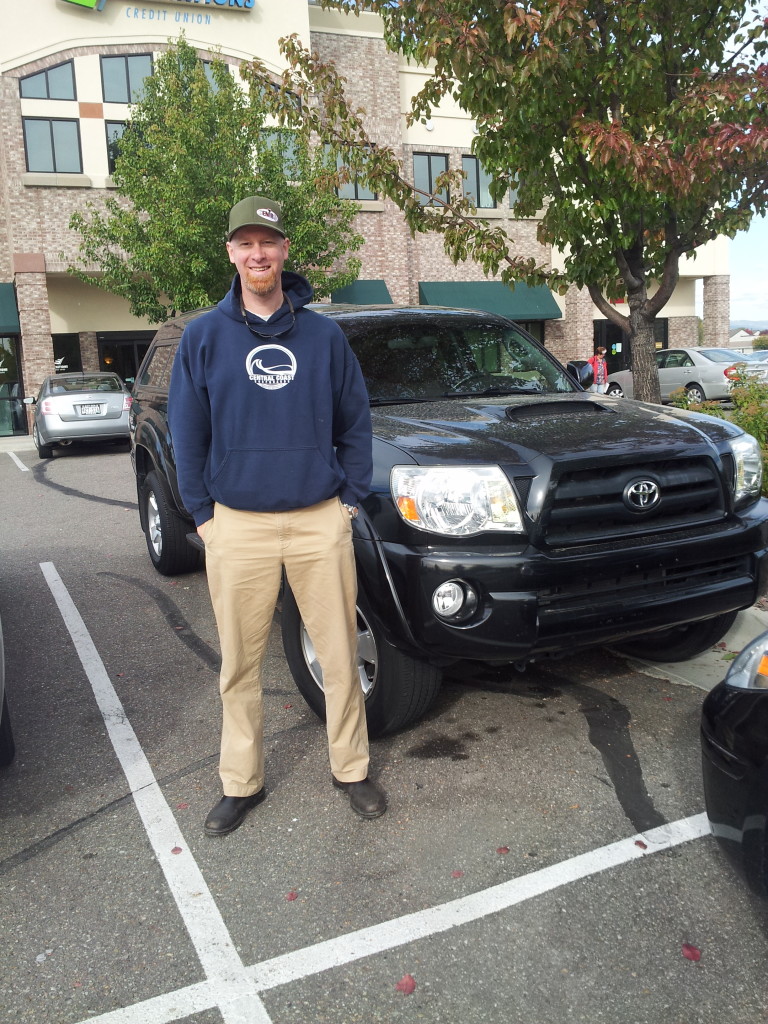 The first thing we did was create a storage system for the topper.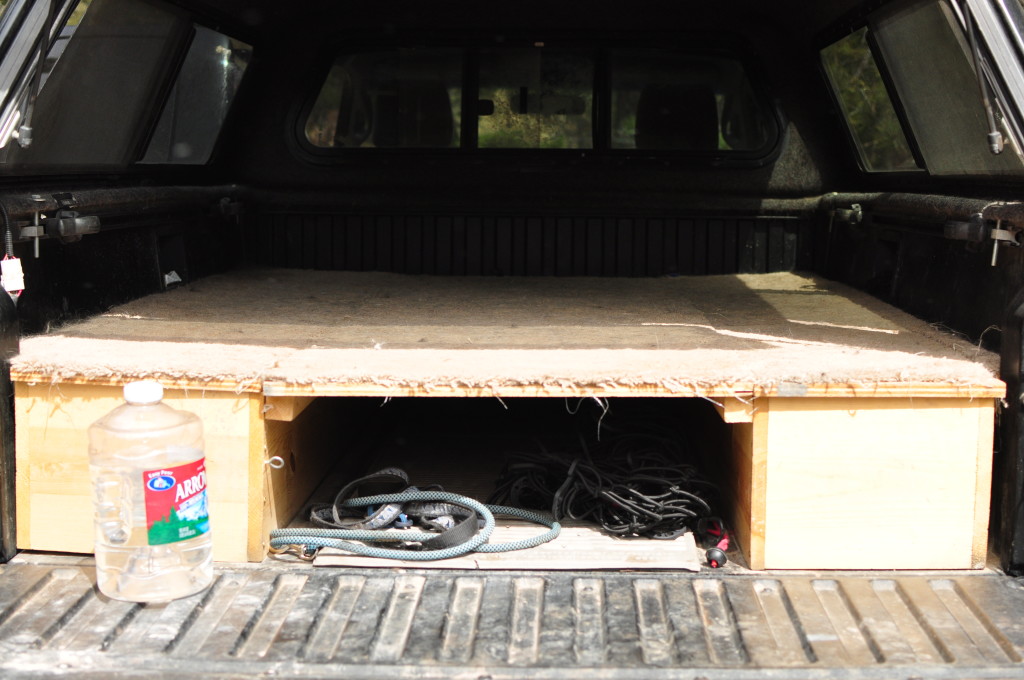 There are four lidded compartments plus the open space down the middle. The whole thing comes out in three sections. Height of the platform was originally based on Elvis, our border collie/Australian shepherd mix.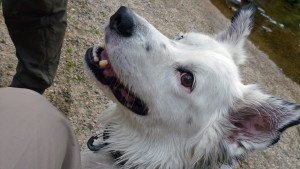 We needed there to be enough space for him to stand up comfortably.
During a 2013 camping road trip through New Mexico, we decided to stop setting up the 6-person tent every night and started just sleeping in the back of the truck. This required a trip to REI, of course, but it worked out so well we wanted to continue.
Then we acquired a second dog, Bailey.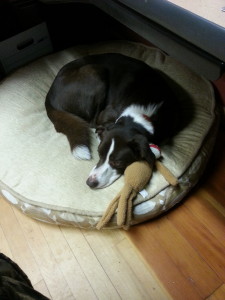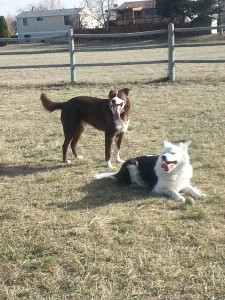 Two adults and a 48-lb dog were cramped but do-able, but adding Bailey made things just a little too cozy.
The solution: a roof top tent.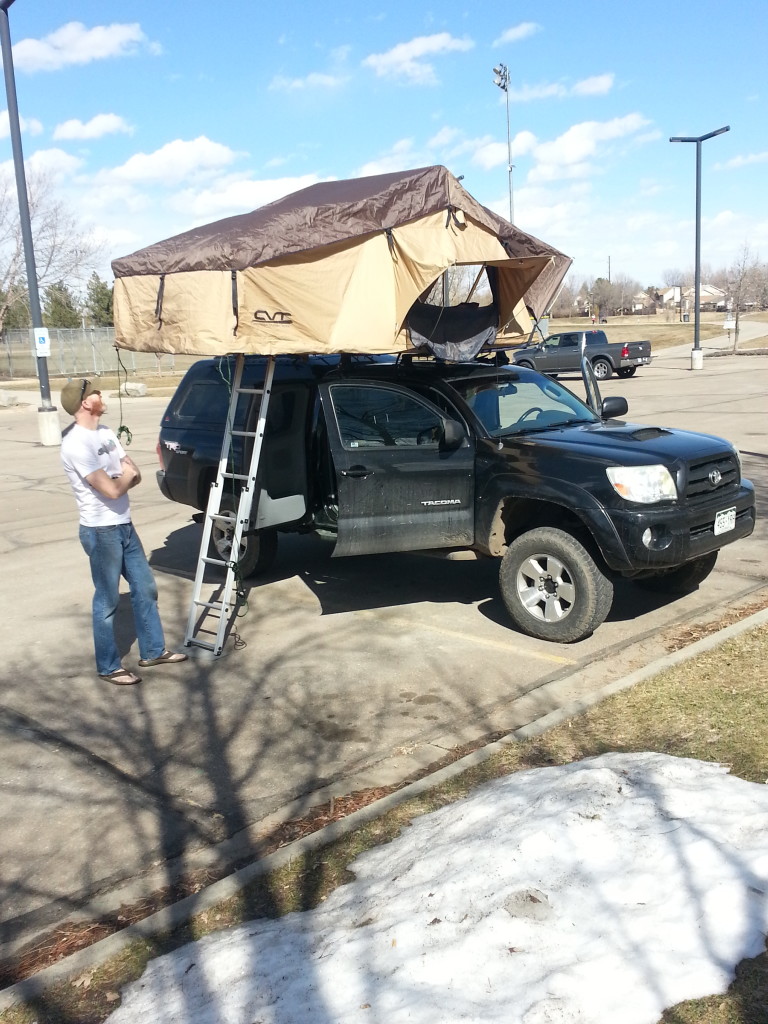 Our RTT is by Cascadia Vehicle Tents. We did a lot of research on RTTs before making this purchase. There are a few companies that make RTTs (like Tepui and Eezi Awn), and none of them are particularly cheap! But I have to say that the customer service at Cascadia is what sold us. Those guys really know their stuff.
We tested out our rig on a trip to Utah. To our dismay, the Yeti 45 cooler was not big enough, to we had to go back to REI (I swear, that place has become my Home Depot) and get the 60.
But the tent worked out wonderfully, even with sideways rain.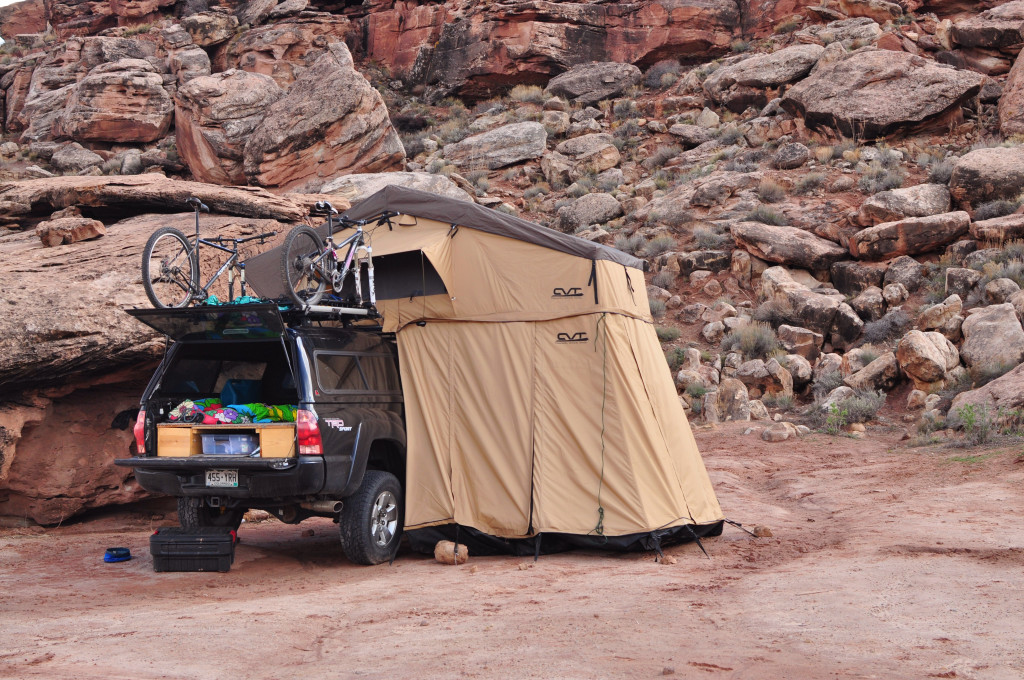 We also spent even more money on a Thule swing-away hitch mount bike carrier. Keeping the bikes on top sucked for several reasons, and so far the only thing I'm unhappy about with the swing-away is how much money we had to spend to get it.
We keep the cooler, a Rubbermaid tub we call "the pantry," and the water containers (two 7.5 gallon jugs) in the back with the dogs. Extra fuel, the chairs, the duffel bag of clothes, and the Action Packer of odds-n-ends live in the basket.
It's a work in progress and we're "failing forward fast," as the saying goes.
An update: We had Elvis euthanized on May 19, 2017. He was a very old dog but that did not make our decision any easier. His liver was failing (most likely due to cancer of some kind) and his quality of life had deteriorated to the point that he was suffering. We had him cremated and carry his ashes with us as we continue to travel. He was a good dog and we miss him every day.