It's been easy to adjust to sleeping indoors. The real bed is nice – although honestly, I do miss my sleeping bag – but really, it's been most noticeable if I have to pee in the middle of the night. I never thought I'd so appreciate the ability to just walk, barefoot, the dozen or so steps over to the bathroom. No putting on a coat, no going down a ladder. No squatting. It's lovely.
Having all that running water has been a bit of an adjustment, strange as it sounds. I feel wasteful if I leave the water on while I brush my teeth.
The biggest change for me is going back to driving my little white Honda. Sure, it's 17 years old, but it's a stick shift and so compared to Taco Negro, it's like driving a sports car. Sort of.
The true downside to having a plain white Honda Accord is that this vehicle is impossible to find in a parking lot. I'm convinced it is the most vanilla car in existence.
I know what would help – a roof rack and a couple of kayaks or SUPs. But that's not in the cards just yet. So for now I'm that person wandering the aisles of the parking lot, frowning, and trying to remember where the hell she parked the car.
California has been a bit of an adjustment weather-wise. The days are getting shorter but not colder. Hell, it was 75 degrees and sunny today. I find myself saying but it's October! Yeah. October in California's central coast.
It's funny how Colorado is always with us, though. Some of you may not remember but during our time on the road we carried a few sets of solar-powered lights from a company called Revel Gear.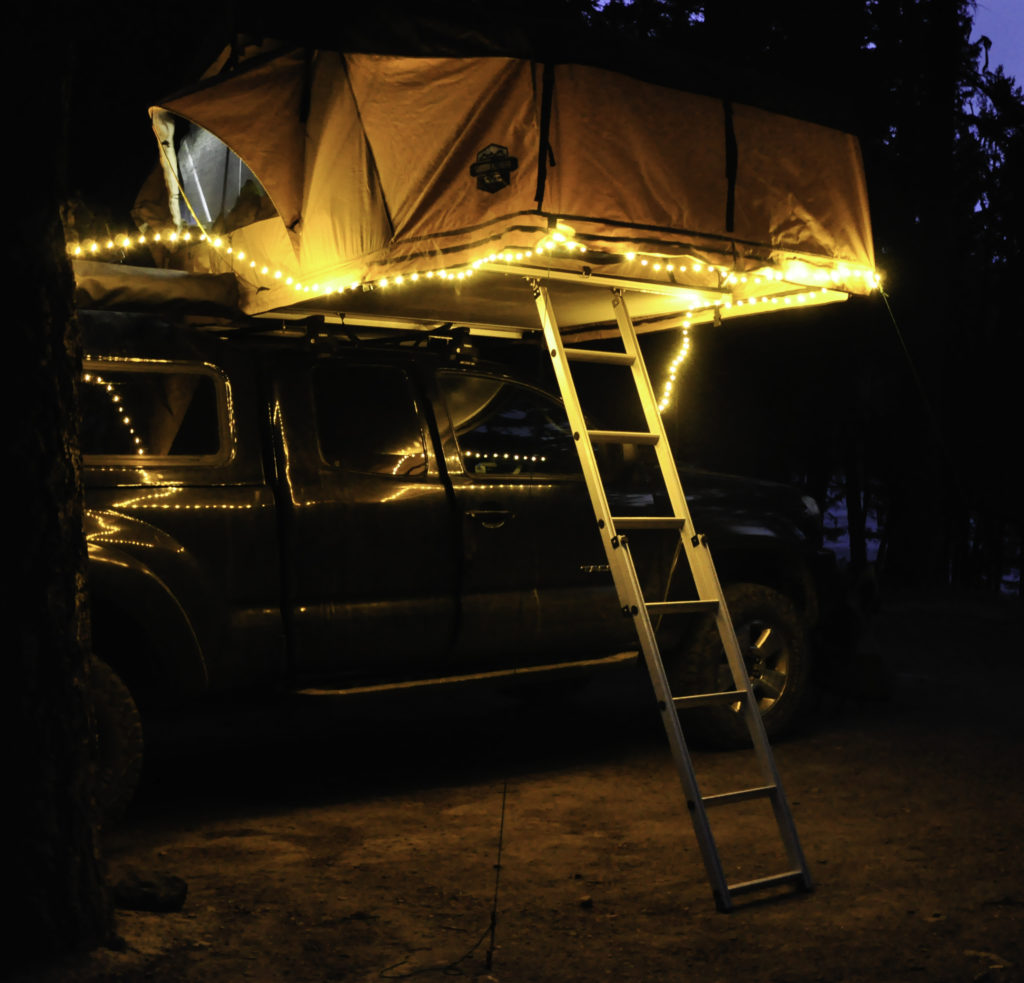 We used these fabulous lights a lot.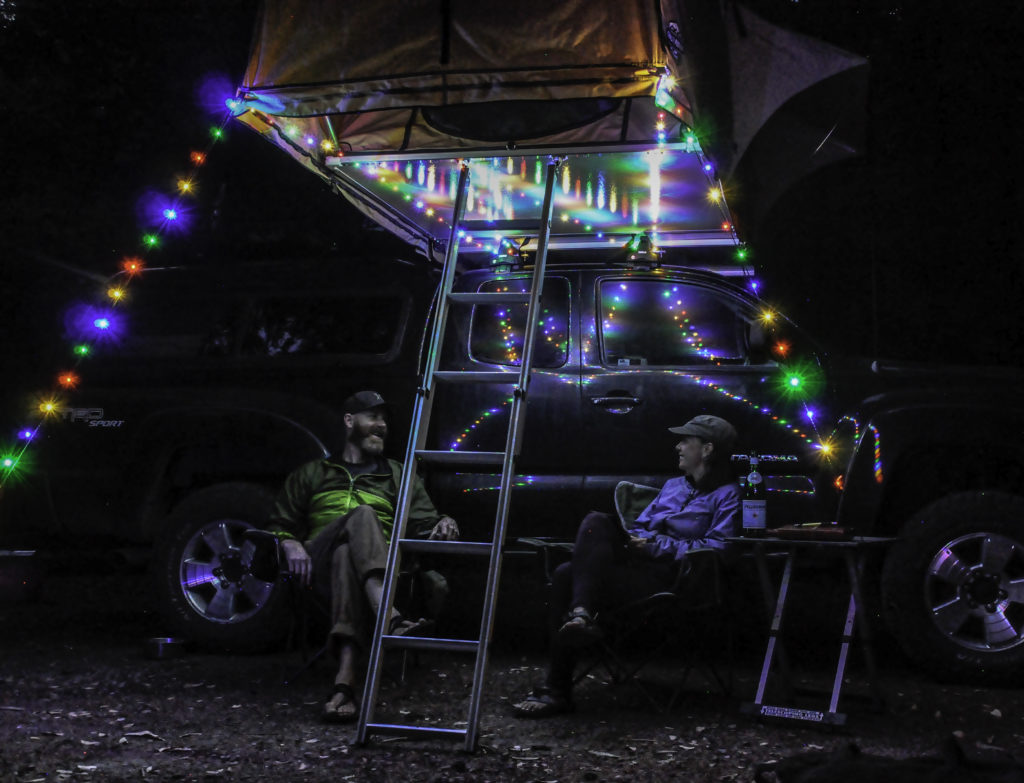 Revel Gear is based out of Boulder and owned by our friends Kody and Brian Plavnicky. When we were actually in Colorado we didn't manage to get in touch with them. But not long after our arrival in California, Kody got in touch and asked if we were coming up to San Francisco for the Hardly Strictly Bluegrass Festival, which was happening October 6th-8th.
I have to tell you, I'd never heard of this festival. But I looked it up and thought it sounded awesome. Ninety acts across three days across seven stages. Bela Fleck and Abigail Washburn. First Aid Kit, a Sweedish bluegrass act. Sturgill Simpson. Henry Rollins.
We were totally interested. And when Kody and Brian said they had a place for us to crash and everything, we were sold.
We drove up to SF on Friday afternoon, and it seemed like everyone was heading out as we were heading in.  We all took a Lyft down to Golden Gate Park and managed to see the last few minutes of Brandi Carlile's set. She sang the most wonderful version of Amazing Grace – it gave me goosebumps.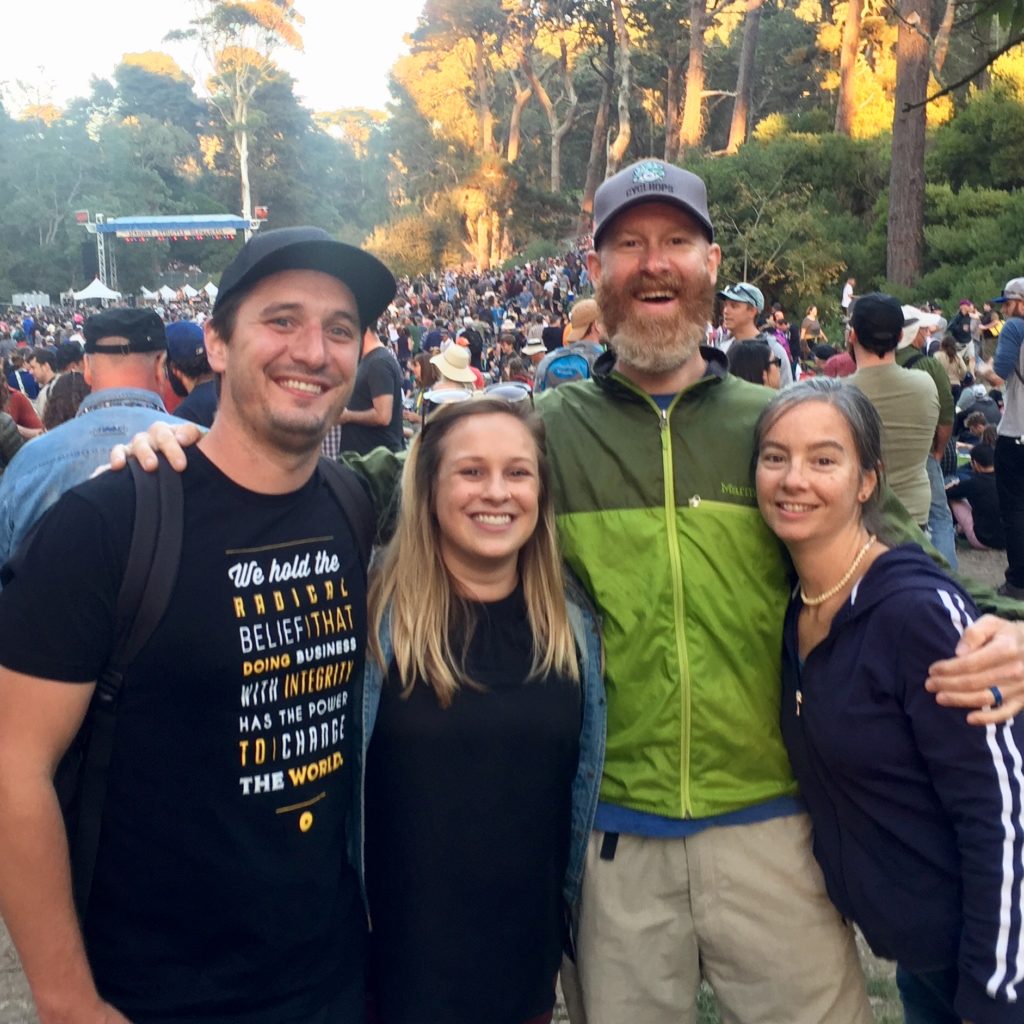 As you might suspect, this was a pretty popular festival. This was from Saturday's crowd:

So many people! But everyone was nice and friendly and we had a great time. Hell, we had a great time in San Francisco. Michael and I rode the Muni over to Haight-Ashbury and walked around, taking in the sights and the sounds and the people. Also I feel a little more in the 21st century now, as a Lyft user and all. It was fun to hang out with Brian and Kody – they're both fun and easygoing and like to talk to everyone. We met lots of interesting people that weekend.
Back in SLO we ventured further down the domesticity rabbit hole… by joining Costco.
I know, I sound like a rube. But I'm not some Costco newbie. We had a membership back in Colorado. But the nearest store was a 45-minute drive away, so we only went about once a month or so. It just wasn't that useful. The SLO Costco is right in town. And right across the street from Target and Whole Foods. So it was pretty much a no-brainer.
Here's the thing, though: after so many months of living tiny, walking in to Costco – where even the shopping carts are monstrous – was almost like culture shock.
Oddly, the worst part for me was the produce. Michael laughed at me for this one but when he held up the 10-lb bag of potatoes I freaked out just a little bit. I mean, for the past year we went to a grocery store roughly every 3-4 days, and we never picked up more than what we could cook in the next 3-4 days. Space was at a premium – space in the cooler, space in the pantry. We just didn't buy all that much.
We sure as hell didn't buy ten pounds of potatoes.
Michael carefully put the potatoes back. That was nice of him because we do have a kitchen now, with storage and everything. The whole thing kind of make me wonder, though, about my adjustment back into the world where bigger is better and where less isn't more – more is more. This way of thinking seems kind of backwards to me now and I wonder if how I feel will change the more time I spend in places like Costco.
Living tiny (even for just a little while) seems to have had a pretty big effect on me.