Hi, friends! I know, it's been a while. Kinda time for me to figure out if I should start a new blog for my new adventure. I mean, GoGoTacoNegro is really for adventures in the truck. And while those aren't over… they are on hold for the time being.
Michael and I have relocated to California's Central Coast – San Luis Obispo, to be exact. I haven't gotten a California driver's license yet, or changed the plates on either vehicle. But I did get a library card. So there's that.
Since I haven't had too much luck finding a job yet, I poked around the internet looking for places to volunteer. And while a lot of standard things (humane society, etc) came up, one place definitely caught my eye:
I guess a lot of people don't know this, but I love things that fly. Military things in particular. Who knows where it came from? If I had to guess, I'd say the 1986 movie "Top Gun." I was in high school when it came out, and the main reason I never became a pilot is because I couldn't get in to the Naval Academy.
The first military museum I went to was actually in England. I was so excited to see the Royal Air Museum, I was practically running from plane to plane. It was the closest I'd ever been to an airplane. And it was amazing.
Since then, I've been to the Smithsonian Air & Space Museum, the National Naval Aviation Museum in Pensacola (twice), spent most of my time at the USS Midway in San Diego on the flight deck, and the Pima Air & Space Museum in Tucson (also twice).
So it's safe to say I was pretty excited to see a military plane museum in Paso Robles, which is less than a hour away.
Then I saw that the museum was always looking for volunteers. And that one of the areas needing volunteers was the Restoration Shop.
Good thing they said "no experience necessary," because I would have lied like a rug to get in there.
I went by the museum a couple of weeks ago and got a tour. It's a really cool place! In addition to all the planes they also have an extensive car collection, munitions, and something called the Red Ball Express Motor Pool.
The Red Ball Express was a truck convoy system used for about three months in 1944, and I plan to write a longer post about it later – I'd never heard of this and I think it's fascinating. Short version: this truck convoy system was used to get supplies (of all kinds) to the troops on the front lines. And the vast majority of drivers of the Red Ball Express were African-American.
I'm going to do some serious research on this – stay tuned.
Last Monday I went out for my first restoration shift. And I met all the guys. Yep, I'm the only woman. Anyway that first day I helped put painter's tape on the rotors of a Sikorsky UH-34D Helicopter. (The rotors were going to be painted the next day.)
I wasn't able to get back to the museum for 10 days. And when I walked in, I said hi to Ron, the shop manager, and re-introduced myself. He looked so relieved! Apparently, when I didn't come back right away, they all thought they'd scared me off.
Ha!
This week I got right back to the painter's tape. This time I helped block off sections of the helicopter itself.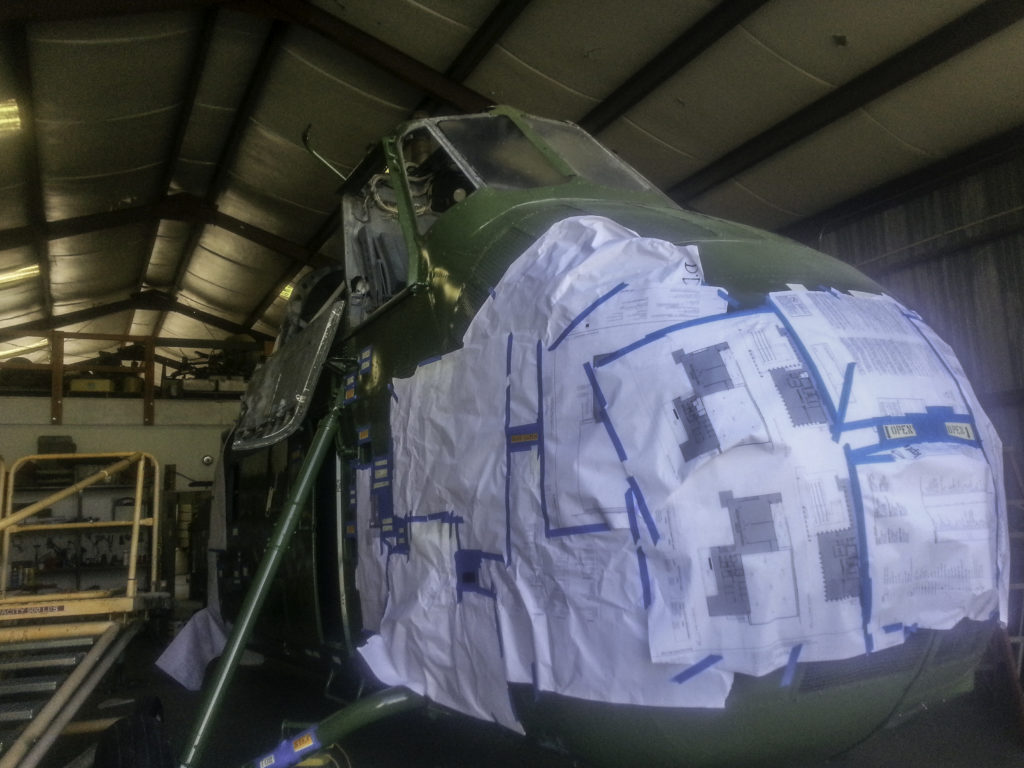 We used these giant pieces of blueprints to tape off the body, leaving open the stenciled areas.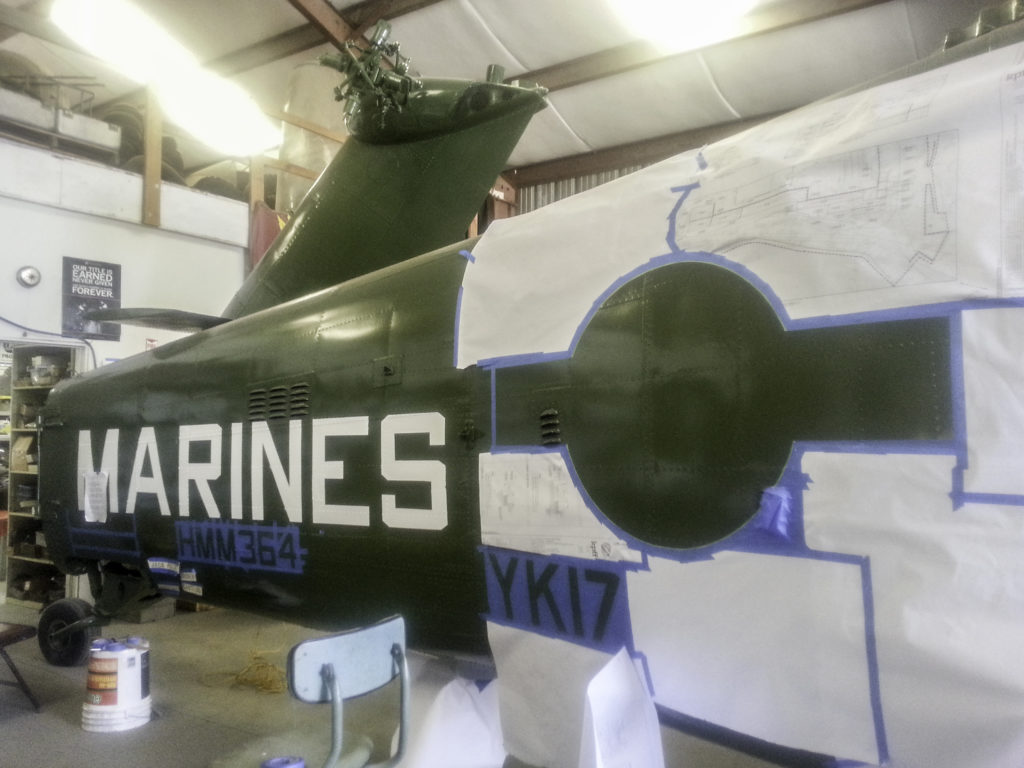 Officially, this helicopter is not the YK17. But it's painted with the YK17's markings as tribute to those soldiers who died when the YK17 was shot down in Viet Nam in 1969.
Big Tom did paint the stencils that day. I stood outside while the cloud of paint dissipated, then helped peel off all the paper and tape.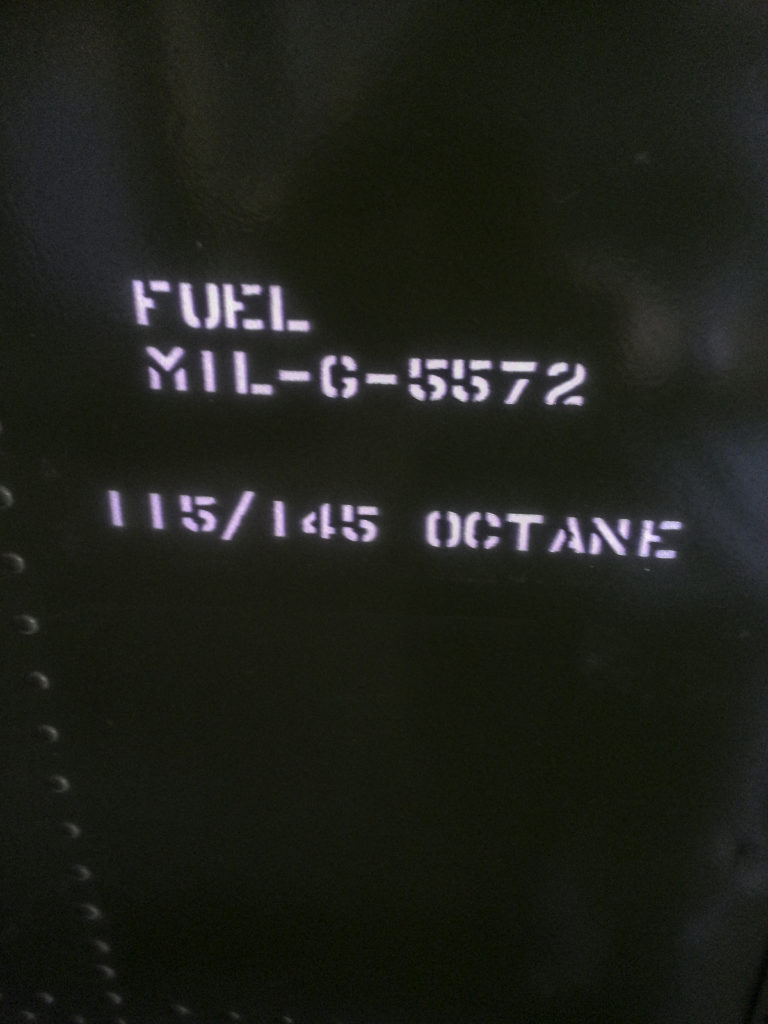 I am SO hooked. There's nothing like getting up close and personal to something as large as a Sikorsky helicopter. Even though all I really did was apply tape. And then take it back off. It didn't matter – I was in awe. This helicopter is beyond cool.
I can't wait to go back! Maybe next time I'll bring my good camera and take even better pictures.
Oh, and the whole "nobody's heard of" part? When I began telling my family and new friends about this place, nobody had heard of it. Even my sister-in-law, who's from San Luis Obispo.  It might be my new mission to spread the word about this amazing museum.