I don't want to say it's over. The very notion reminds me of that scene in National Lampoon's Animal House:
Bluto: Over? Did you say "over?" Nothing is over until we decide it is! Was it over when the Germans bombed Pearl Harbor? Hell no!
Otter: Did he say Germans?
Boon: Forget it, he's rolling.
Bluto: And it ain't over now! 'Cause when the going gets tough… [thinks hard] The tough get going! Who's with me?
That being said… it's time for a new chapter. A few posts back I mentioned Michael's knee problems. He's in so much pain that he can't hike or trail run, and sometimes even walking too far will put the hurt on him. We didn't quit our jobs and chuck it all just to go for a drive.
But as Bluto said, nothing is over until we decide it is.
After seeing an orthopedic specialist in Michigan, we made the decision to come back to Colorado for his MRI. I'm so glad we got to see Pictured Rocks National Lakeshore in Michigan's Upper Peninsula.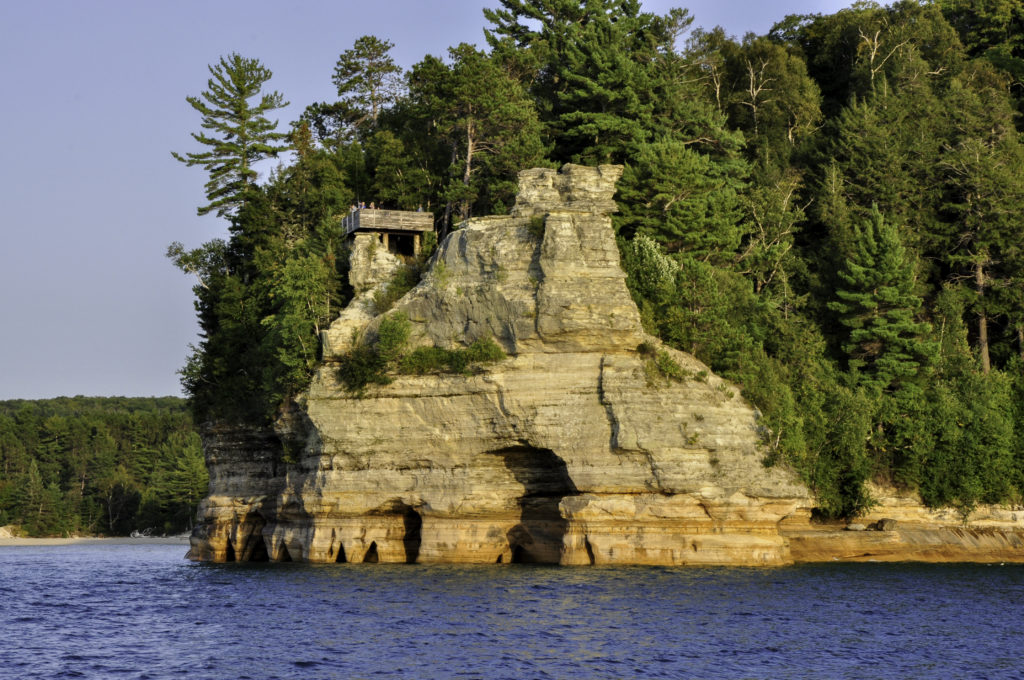 That beauty is what sustained us on the three day drive to Colorado.
Northern Wisconsin was pretty, and Iowa was okay, I guess. I mean, I got Michael to Whitey's Ice Cream in Iowa City. Never heard of Whitey's? Not too surprising – while there are 10 locations, all of them are in Iowa or Illinois.
The very first Whitey's opened in 1933 in Moline, Illinois, and quickly became famous for its extra-thick shakes. Back in the late 1980s my sister went to college in nearby Rock Island, and that's how I learned about the existence of Whitey's.
What's the big deal about this place?
You know those shakes you can get, the super thick ones with Oreos or Butterfingers added? They're called a Blizzard at DQ and Concrete Mixer at Culver's and a Spoon Bender at Good Times. It's a candy bar shake.
Whitey's invented the candy bar shake. (They were the first to add high-speed mixers to make their candy bar shakes extra thick, too.) And back when my sister was in college, Whitey's was the only place you could get such a thing. Even better? Back then, you could bring in your own candy bar.  So if you wanted a Whatchamacallit shake but Whitey's didn't have that candy bar, you could hand one over when you ordered. They'd chop it up and throw it in there for you.
So even though I can't do ice cream anymore, I wanted Michael to have the experience. He got himself a Kit Kat shake and said it was delicious.
As a side note, when we first arrived in Iowa City I used Google Maps to find this ice cream shop. I typed in "Whiteys" and hit go. Google Maps sent us to a trailer park.
Well played, Google. Well played.
Our campsite that night was a free spot outside of Wayland, Iowa. This was one strange little site. It was flat and all, and quiet. When we arrived we saw four trailers parked there… but no cars. The outhouse had two toilet seats. It was right on a river… the Skunk River, which lived up to its name. Or maybe that was the nearby chicken houses.
Anyway, it was a free site and nobody bothered us, so I can't complain too much. We moved on the next day, camping at Twin Lake Wildlife Management Area, just west of Lincoln, Nebraska. This was a nice little site. A popular night fishing spot, so we got a lot of curious looks and waves from the locals. But we had a beautiful sunset and pleasant temperatures overnight.
I relished that sunset. Stretched out in the tent, enjoying the cool night air. Tried to memorize a few details as I made coffee the next morning. I knew this was the last night of our trip. The last night of our awesome setup, the one we spent so much time perfecting. And while it made me sad, I also experienced a lot of gratitude.
It's been the most amazing 13 months. We've seen some incredible things. Done incredible things. I mean, we went swimming in Yellowstone National Park. We spent 5 weeks in Moab, Utah. I can still taste those delicious Palisade Peaches – there was a lady selling them on the side of the road on the way in to town, and we bought at least one 5-lb bag per week.
We spent part of the winter in Fayetteville, Arkansas, helping out Michael's parents, but we also joined the awesome Crossfit Commence gym.
We made it to the Florida Keys, which is a little poignant now, after two hurricanes ripped that area apart.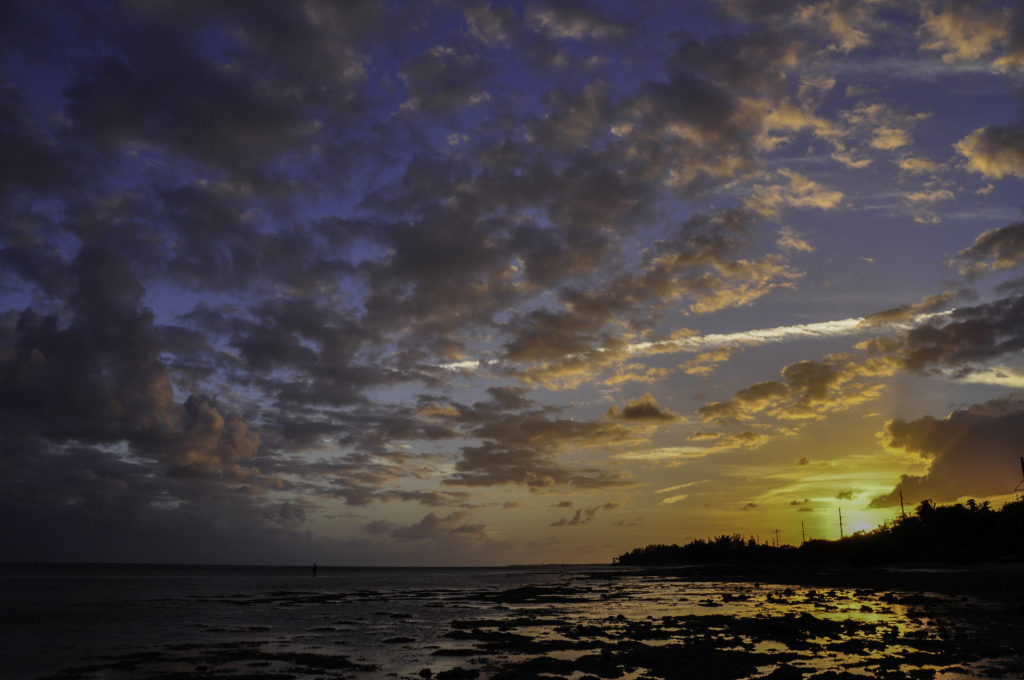 We traveled west through Texas and into New Mexico, Arizona, and California. Sadly, we said goodbye to our faithful companion, Elvis, on May 19.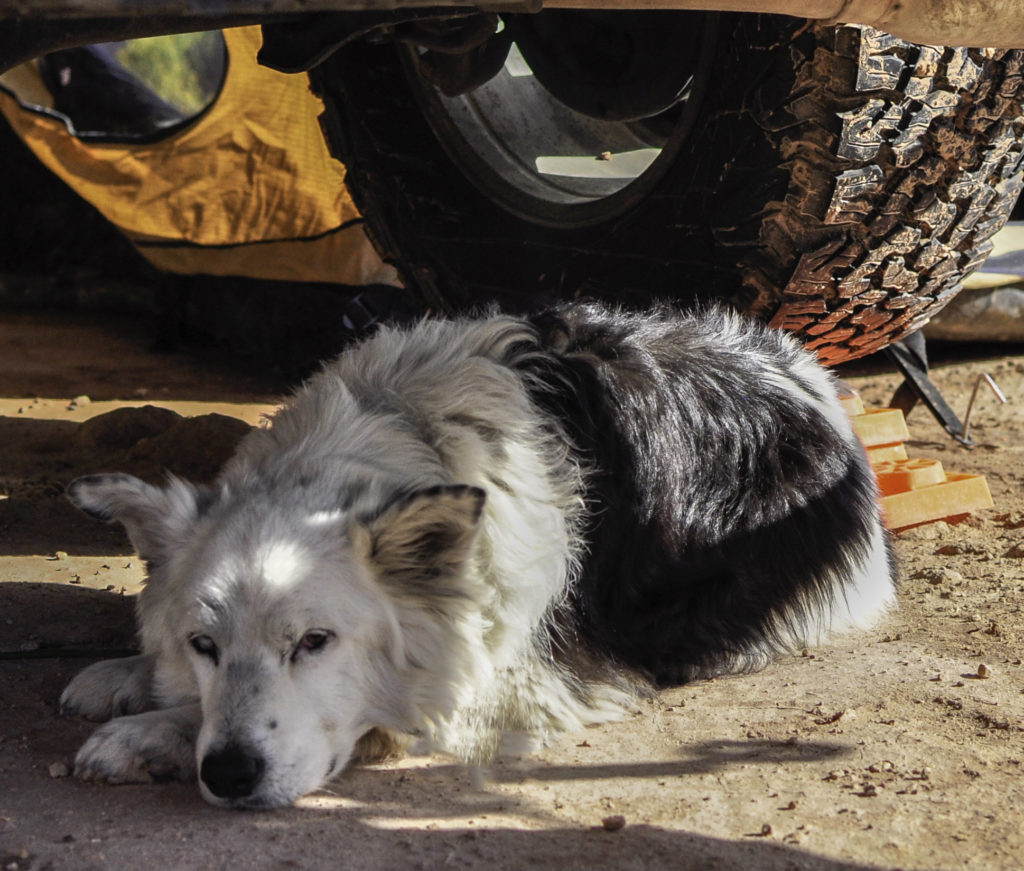 He was a good dog. We had him cremated and still carry his ashes with us.
By the time we got to Oregon, a heat wave was gripping the west. When we visited the Hoh Rain Forest in August it was 90 degrees. And then there were the fires. Our visit to the Canadian Rockies was cut short because of the horrible visibility. I still got some stunning photographs, though.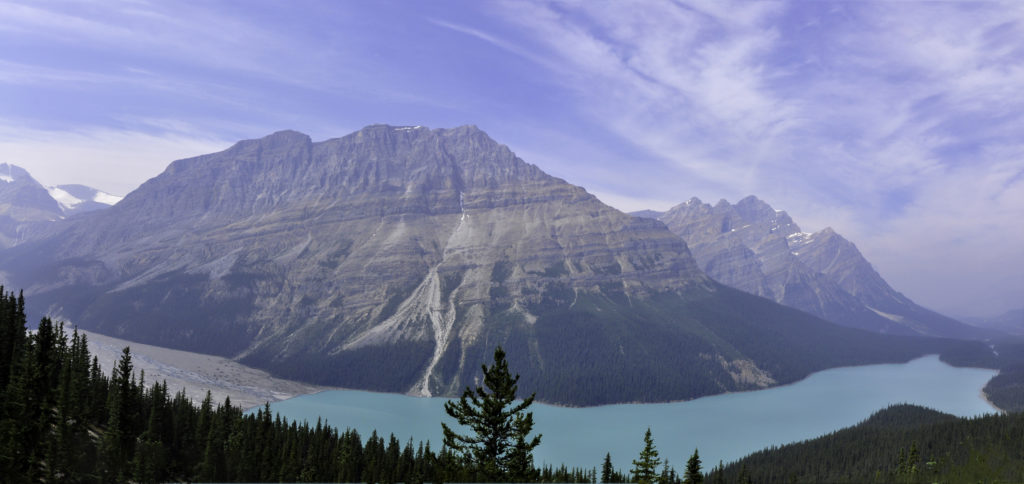 And now we're on to the next adventure. We're back in Colorado for a little while – Michael had his MRI and he definitely has a torn meniscus. But with our crappy health insurance, we need to wait for open enrollment to move forward on that front.
Our next step is to relocate to California. So really, the adventure continues. I'll keep you all posted. Stay tuned!