I have often said that it's too bad Moab is in the middle of the desert. If I thought I could handle the summers, I would have pushed Michael to move here years ago.
But the summers here are awful – weeks of 100 degrees. Not my idea of a good time. So spring and fall visits here are it.
We're making the most of our time, since we have all the time in the world.
Yeah, it rained on our first day here, September 22nd . But ever since it's been sunny skies and temperatures in the low 70s. A little windy (30-40mph gusts), but who can complain about that?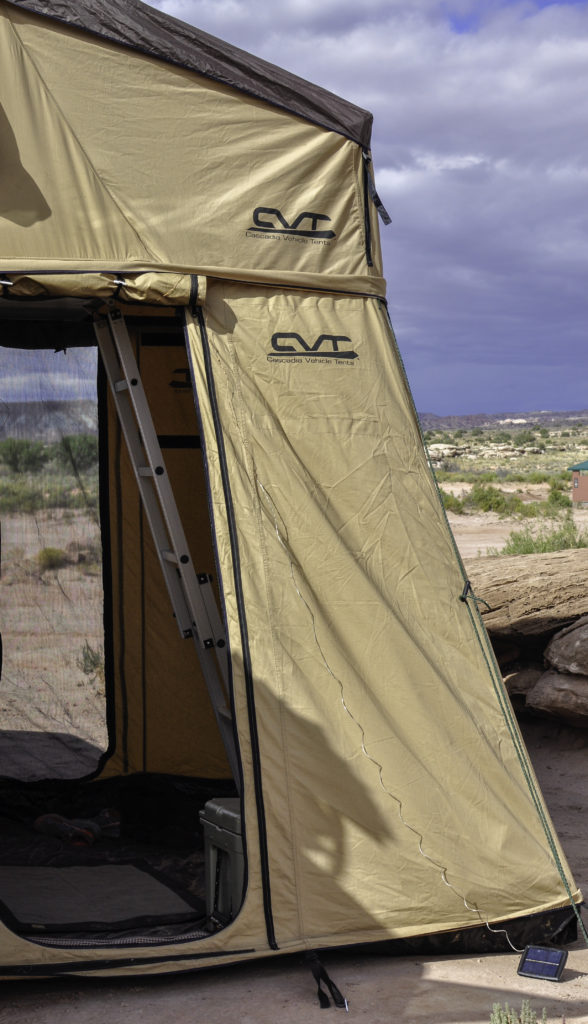 Sunday morning we packed up – leaving some stuff behind like the table, chairs, and the annex to mark our spot – and headed into town. Our first stop was a favorite of ours, Eklecticafé. They don't have a website or I'd share the link. First, it's a funky little coffee shop that's always busy. Second, they're always busy because their coffee is awesome. I got myself an Americano and Michael got his favorite, the Cafe Cubano, and I worked on the blog and watched people and enjoyed my coffee.
Second stop: Poison Spider Bike shop for showers. $5 for 5 minutes is a pretty good deal, and their bathrooms are clean and really quite nice. After we were all clean we stopped by the grocery store to restock.
I went by the rack of magazines on my way to the bathroom (they have the cleanest bathrooms at the Moab City Market), and stopped to see if I wanted to pick up anything. I was really struck by one thing:
I don't need to buy any magazines. All the covers shouted things like "How to live your best life NOW!" and "Ten ways to survive the week."
I don't mean to gloat, but I am living my best life right now. I don't need help to get through my week. Every day I wake up excited for a new adventure. My life is awesome.
This doesn't mean my life is perfect, of course. The reality is that most mornings I wake up to the sound of the dogs whining, and my first thought is about how much more time I can spend snuggled up in my sleeping bag before I have to get up and go outside and let them out. Once the coffee is made and the sun is shining, then I think about how awesome my life is.
And remember that night we camped at the Wal-Mart in the pouring rain? Yeah, all I did that morning was look on with envy at the people in their RVs.
So. Not perfect. Pretty damn close, though.
So – Moab. We rode at KlonZo, since it's only about a mile from our camp site on Willow Springs Road. That trail is such a blast! We even tried a new section (on accident, but still), called VertiGo. Super sweet – I rode over a narrow rock ledge and then under a low-hanging cliff, and it was awesome.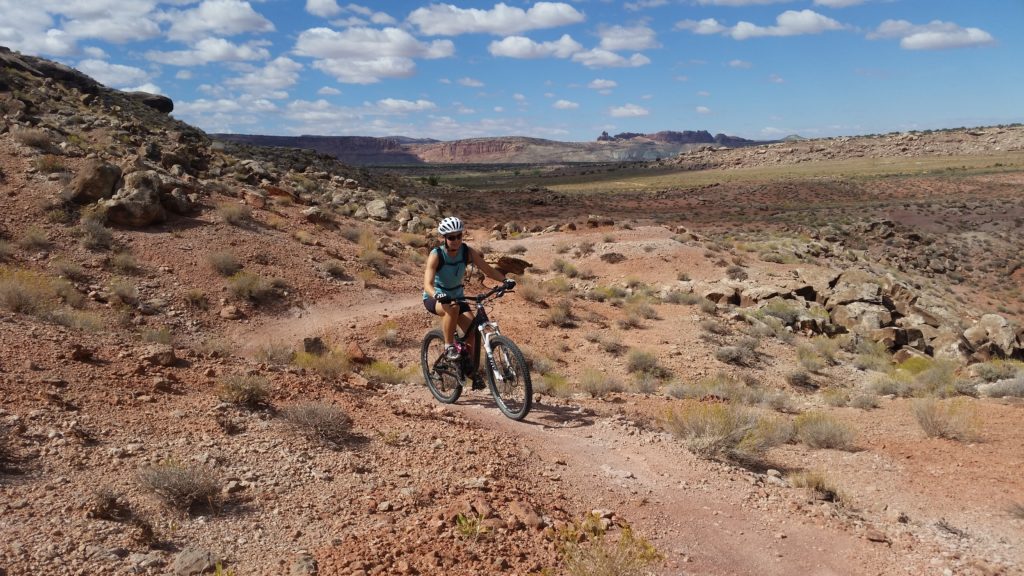 The very next day we packed up and drove out to Fisher Towers. I wanted to run this trail, completely forgetting that it's actually pretty steep. Michael actually ran the whole thing, but for me it was more like a power hike on the way out, punctuated with bouts of running. The downhill was a ton of fun, though. I passed a lot of hikers along the way and the most common word I heard muttered as I passed was "crazy."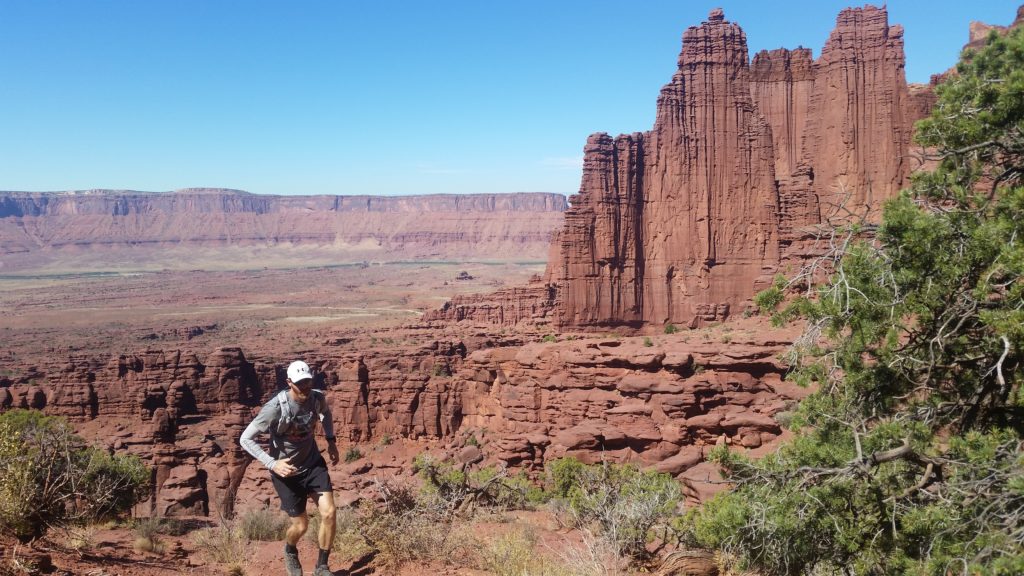 Ha! That trail was awesome and I had a blast. I even ran up those stone steps at the very end like Rocky Balboa.